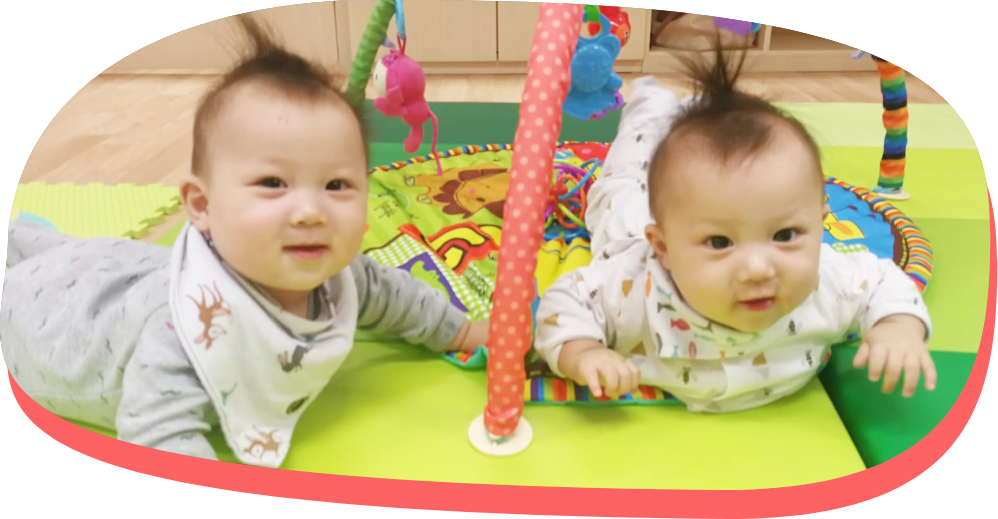 If the thought of leaving your precious baby in the care of someone else makes you anxious, you are not alone. As parents, this is one of the hardest things to do. We understand the separation anxiety that comes from parting with your baby and the worry of leaving them in the hands of a caregiver.
Still, an infant care program does come with many benefits. It not only provides infants with the best preparation for school but it might also be a more cost-effective solution than hiring a babysitter. Your little one will get to interact with other babies and little kids, thus developing social skills from a young age.
Here are 5 things to look out for when selecting an infant care program:
A structured and engaging learning program
A structured infant care program that provides opportunities for active learning through play is important in shaping your child's early development. The social setting and conducive physical environment enhance the program making it more effective and engaging for the kids.

At Carpe Diem we develop each type of intelligence from a very young age. Founded on the belief that all children are born with unique intelligence profiles, stretch your child's potential with a program based on a multiple-intelligence curriculum.

Consider lower staff-to-child ratio
The Early Childhood Development Agency has stipulated that the maximum staff to child ratio for infant care centers is 1:5. Lower staff-to-child ratios are a good indicator of the quality of the program because of the attention given to each child. Your infant will receive more stimulating and responsive care. Critical for young children's socio-emotional development, your little one will feel comfortable connecting with the caregiver and other infants.

Responsive and passionate caregivers
The caregivers play the most important role in ensuring an infant care program is right for your baby. Infant care teachers are observed to be warm, nurturing and attentive to attend to every child's needs. Observe how they interact and engage infants in various learning opportunities such as routine care, storytelling, music and movement activities.

Conducive Learning Environment
The infant care program should be conducted in a conducive and safe environment with a variety of different learning tools to keep your child engaged and interested. When you visit the infant care center, keep a look out for age-appropriate toys and bilingual children's books.

Family Involvement
An excellent infant care program is one that also incorporates family involvement. Your infant's caregiver should share details of your child's day with you; from how they ate and slept, to the activities they engaged in and new achievements they have unlocked.

The best caregivers love what they do. Their understanding of your little one and enthusiasm when interacting with them should be evident. Carpe Diem has a highly recognised and established infant care program that will transform your little one into a little legend! Speak to us today!