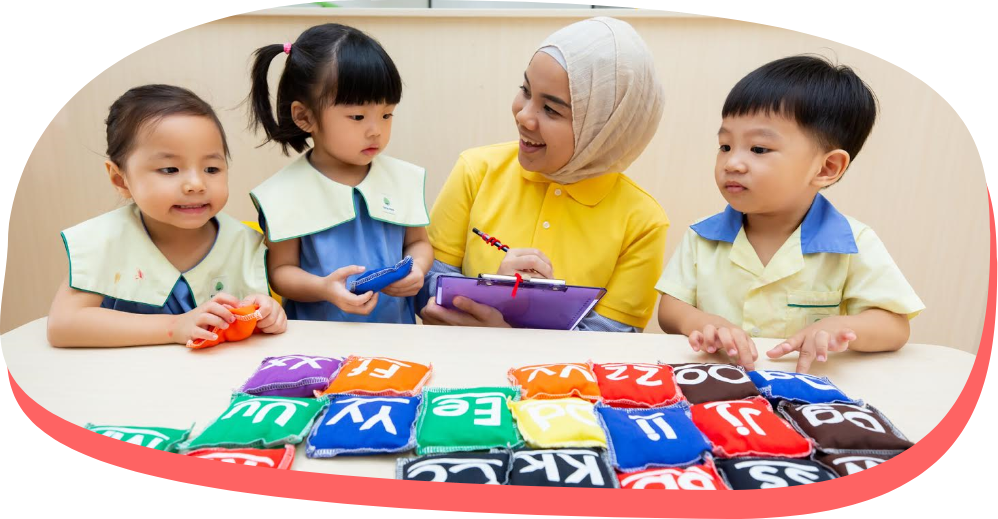 Building a strong relationship with your child's teacher might be more important than you think. A child's first teachers are their parents but once they start attending school, teachers also play a substantial part in nurturingyour little legend.
Establishing a healthy rapport with your child's teacher is a good way to stay on top of your child's social, emotional and educational development in school so you can help them better at home! Here are 5 top tips to start building an effective relationship with your child's teacher immediately!
5 Tips for Building an Effective Relationship with Your Child's Teacher:
Set Clear Boundaries
It is important to set clear boundaries when it comes to communication with your child's teacher right from the start. This helps alleviate any tension or undue stress to the relationship later on that may be caused unknowingly.

For example, giving teachers ample notice should you require an in-depth discussion about your child's progress may be better than trying to catch them when picking up your childfrom school as they will be more prepared for your discussion. While a phone call may be necessary in an emergency, teachers may not respond well to phone calls on a personal line and this may put a strain on your relationship.

Foster Open Communication
Teachers may be qualified professionals but no one knows your child better than you do. It is perfectly acceptable to share with your child's teacher what you think works best for your child.

Share insights about your child's learning at home for example if your child learns better through visual tools, teachers can help tailor their approach to your child's learning and development with the use of visual learning aids such as educational charts and videos.

Actively Participate in Meetings
Parent-teacher meetings are a wonderful opportunity to connect with your child's teacher and learn more about how your child behaves when you aren't around. Take advantage of the time dedicated to discussing your child and address any issues or concerns you may have about their behaviour and development. This is also a great time to ask for any advice or tips they may have for you to help your child better at home.

Acknowledge and Appreciate Effort
Occasionally acknowledging weekly progress updates or a monthly classroom newsletter signals to the teacher you appreciate their efforts to keep you in the loop with regular correspondence. Their efforts to keeps you updated and involved with what's happening in the classroom should not go unnoticed and simple reply would indicate to teachers, their efforts have been worthwhile.

Express Gratitude
Show your appreciation for the passionate and dedicated child care professionals that help your child grow and develop into little legends. Teacher's Day is the perfect occasion to do something thoughtful for your child's teacher but simple words of gratitude and encouragement every now and then, help to keep teachers motivated and inspired to do better when their efforts are recognised.
Carpe Diem, the best child care centre in Singapore, is here for you!
"Teamwork makes the dream work!" By cooperating with your child's teacher, your little legend benefits from the best learning environment both at home and at school!