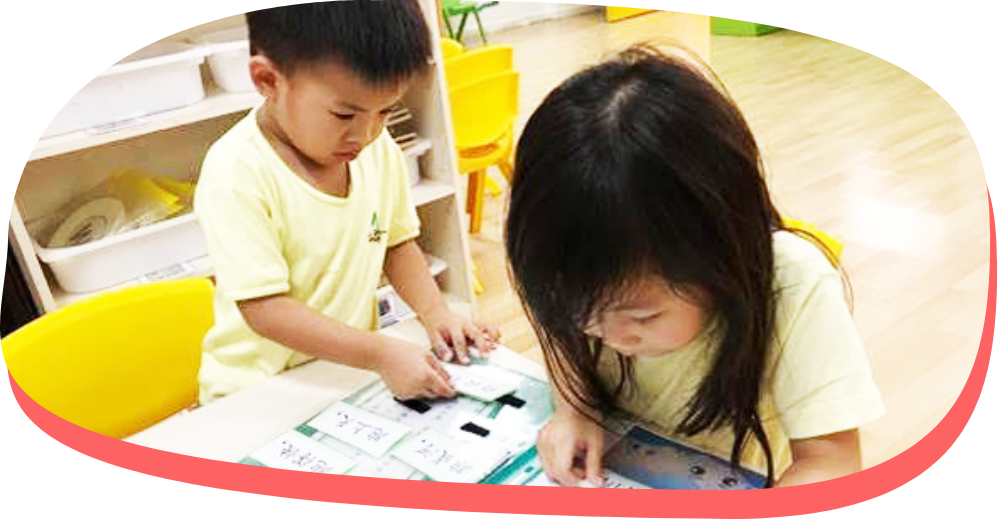 As educators, we pride ourselves on establishing language foundation in a child's formative years. Nurturing your child's linguistic talents at a young age is extremely crucial to effective bilingualism and literacy development. Also, being introduced to languages at a young age has social and cognitive benefits as well. Over the years, demand for Chinese language acquisition is increasing in preschool education as parents look to immerse their children in a Mandarin-rich environment. In this article we share four key factors to consider when choosing the best bilingual preschool program for your child:
Active learning opportunities

Top preschools in Singapore such as Carpe Diem involve children in active learning activities for cognitive development. Children are encouraged to explore objects with their senses and form connections from their lived experiences. Hands-on activities such as creative storytelling, rhymes, and games will develop conversational Mandarin skills and improve literacy in children.

Experiential learning opportunities

Consider if there are lessons with purposeful play for children. For example, our children learn through guided play set in different contexts and broad themes (family, school, community, etc). This enhanced discovery approach to learning develops their knowledge through meaningful feedback and reflection on their experiences.

Collaborative learning opportunities

Children best develop interpersonal and intrapersonal skills in small group learning activities. Most preschools include class discussion and collaboration in their lessons. At Carpe Diem, we practise Mandarin language skills in small groups with games and experiments. Our children share ideas, build relationships with their friends and learn more about how others think and react.

Play-based learning opportunities

Learning processes developed through play is necessary to a child's development. The skills fostered in play are different to those in rote learning (with a focus on fact memorisation). In our preschools, we use play interactions to develop the 8 multiple intelligences in our children. For example, our children learn through dramatisation and role play to enhance their communication skills. Through acting out their life experiences, we build their confidence to express and articulate effectively.
To conclude, it is important that the bilingual programme chosen is systemically planned and catered to your child's learning. Children learn and excel best in a positive, warm environment that helps them appreciate the language. As one of the best preschools in Singapore, we are confident that our curriculum nurtures children to their fullest potential. Our multiple intelligence learning environment identifies and nurtures children into creative problem-solvers for the 21st century. Reach out to us to find out more about how we can help your child master languages and raise your Little Legend for tomorrow.