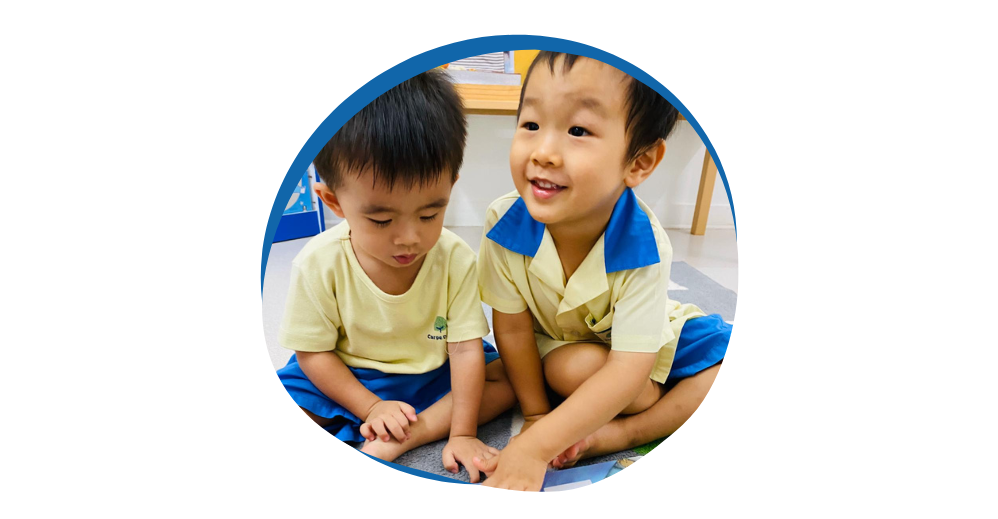 Children who are socially and emotionally healthy tend to demonstrate, and continue to develop, several important behaviors and skills (adapted from McClellan & Katz 2001 and Bilmes 2012). Children's social and emotional health affects their overall development and learning.
Research indicates that children who are mentally healthy tend to be happier, show greater motivation towards learning, have a more positive attitude toward school, more eagerly participate in classroom activities, and demonstrate higher academic performance than their peers who do not have a good mental well-being. (Hyson 2004; Kostelnik et al. 2015).
Here are 3 strategies to promote social and emotional health in children
Strategy 1 : Establish trusting relationships
Young children develop and learn in the context of relationships. A trusting and caring teacher–child relationship is essential for children's optimal development (Raikes & Edwards 2009). Children who have trusting relationships with their teachers are, on average, more willing to ask questions, solve problems, try new tasks, and express their thinking than their peers without such relationships (O'Connor & McCartney 2007).
Strategy 2 : Consistently showing warmth and affection
Children's social and emotional well-being are proven to be nourished by their teachers' warmth and affection. Showing respect is a key way to connect with children and strengthen positive relationships. It helps them feel more confident about themselves, to be more competent to explore and learn.
Strategy 3: Listen with full attention and reinstate what children say
Listening to children attentively and reflectively enhances their self-worth and confidence. When adults actively listen to children, they convey that they care about what the children have to say. In response, the children are more likely to share their thoughts, feelings and ideas.
At Carpe Diem, our teachers are trained and qualified to pay close attention to children's needs. We strive to promote positive experiences in school to strengthen their intrapersonal and interpersonal intelligences. We have planned experiences to teach young children appropriate social skills and methods to manage emotions. This is aligned to our goal to raise children who are confident, creative and competent.