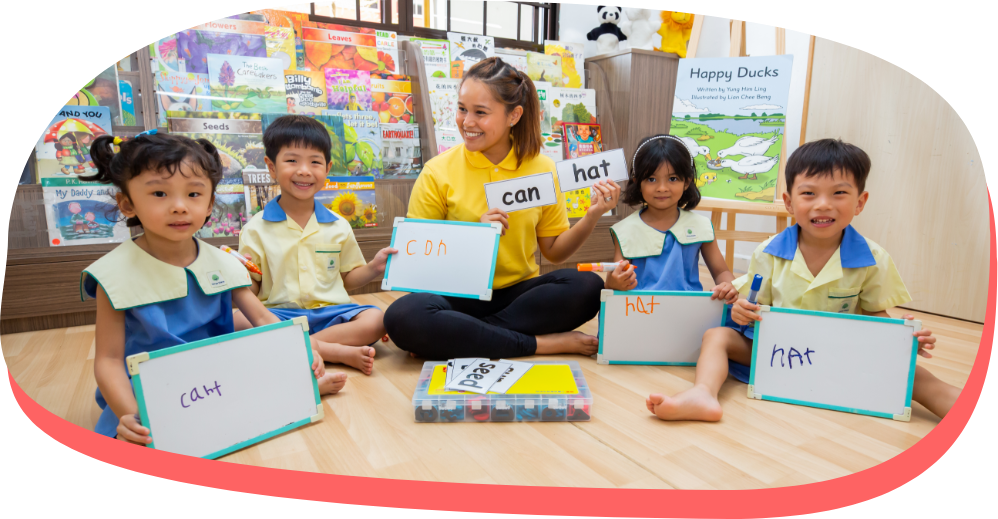 As parents, we understand the importance of preparing your children up for a lifetime of success. The best preschools in Singapore should elevate and expand your child's potential with curriculum that multiplies their intelligences. As such, we would like to share three useful tips that will guide you to multiply your child's intelligence at home:
Fun reading experiences
Learning to read is one of the best methods to multiply your child's intelligences. Most importantly reading has to be engaging, fun and pleasurable for both parent and child. Regular reading brings with it many wonderful benefits such as building good communication skills, effective learning and improved focus in daily activities. You probably remember your favourite storybook as a child and the memories of your parents reading to you. Reading a story together or singing some nursery rhymes are great ways to encourage parent-child bonding. You can even act out your favourite parts of the book with role-play and bring the book to life! Such moments are not only precious but incredibly important for developing their language skills.

Here are some points of consideration when choosing a book for your child:

book length
the age of your child and current language ability of your child
aspects of emergent literacy (making meaning, phonics, text structure) found in the book that you wish to bring across to your child
how the story will intrigue your child (themes, characters or messages)

Simple mathematics in everyday activities
As parents, creating an inviting, numeracy-rich environment at home is the first step towards beginning your child's math journey. Creating a numeracy-rich environment is surprising easy. Many simple, everyday activities already strengthen their association with numbers. Most, if not all children have fond memories of their favourite home-cooked dishes. Why not turn this into a fun learning experience? Involving your child in simple cooking and baking exposes them to measuring, weighing and even decimals in a fun way. This will boost your child's confidence towards learning mathematics and their problem-solving skills will improve too! Stimulating your child with real-world examples and a positive mindset is key.

Early art exposure
Early art exposure is a great way to develop your child's creativity and imagination in a fun way! Art teaches children how to express their thoughts visually and creatively. Finger painting is a great activity for sensory development for infants. In our early years curriculum, our children are also guided through drawing, painting, printing and sculpting. We teach them to express themselves through art and share their feelings. As parents, you also incorporate nature into their learning experiences and use the world around you to teach your children about art! You could bring your child for a walk in the park and collect natural materials such as leaves, flowers, etc. From there, you could make a beautiful nature collage together with glue and paper.

Different children have different strengths and intelligences. When your child begins to show an interest or a particular strength in a few intelligences, you can then leverage on his strengths and provide him with more activities that will grow his talents. You can also search for a preschool environment that nurtures children based on their individual strengths and intelligences. As a top preschool in Singapore, Carpe Diem's Multiple Intelligence approach aims to develop all eight intelligences every child possesses. Reach out to us and learn how, together, we can raise Little Legends!